2003/10/26 — Sunday
LevelManager and the LevelManager website are online again. LevelManager is now available for download again. Have fun and keep on gaming.
---
2003/08/16 — Saturday
LevelManager 1.0 is released.
It features an integrated database, easy levelbrowsing because of the infobrowser and extended file support. Now also mp3 files are supported, Audio as well as Sounds. Learn more about the new version, which feature even more great functions...
---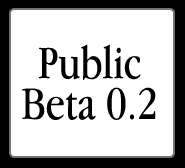 2003/02/05 — Wednesday
Up from today the Tomb Raider LevelManager is available fully official for you.
Download the new version right now, stuck in a level and enjoy happy hours with your favourite babe, Lara Croft.
And the best of it: Do all this, totally without any awful move of a file! This likes also Lara because in the very final end there is just a little more time to jump up and down, out of a train, get into ice-worlds or just fall into dirt for you. And, oh, don't tell me, you wouldn't like this...